We offer complete Alignment Service for both 2- wheel and 4-wheel drive cars including shimming. We have qualified technicians that work with state-of-the-art technology. We use John Bean Alignment systems.
We offer a full service to Align your tyres to perfect specifications. 
Our minimum charge for Wheel Alignment is $10 depending with vehicle.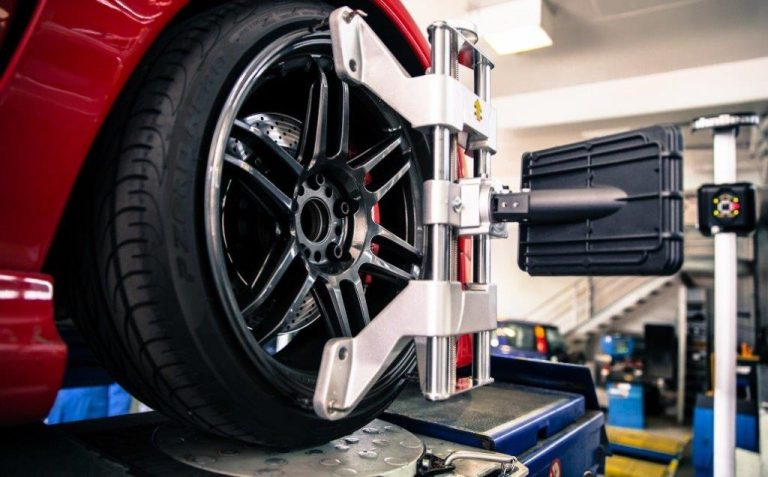 Uneven tyre wear
Your car is drifting to one side
The steering wheel is vibrating
The car is driving straight, but the steering wheel logo is off-center.
After replacing suspension components e.g. shocks, bushes, steering knuckles, tie rod ends.
Advantages of wheel alignment
Increase fuel efficiency.
Reduce expensive auto repairs especially suspension components
Experience smoother driving
Improve vehicle safety.
Increase the life of your tyres.
How Often Should I Have Tyres Aligned
Wheel alignment is recommended every 8,000-10,000kms or after every 6 months, whichever comes first. For bad roads earlier intervals is recommended.If you mostly use bad roads, regular intervals are recommended.