Tyre Club Fitment Centre is a Dunlop Express entity offering convenient tyre fitment solutions to motorist with a combination of quality, great service and competitive prices. Backed by the internationally recognized and trusted Dunlop brand.
We deliver the fitment experience that customer expects from a best brand. We proud ourselves as one of the few well-equipped fitment centres in Zimbabwe. The Average life of our equipment (Wheel Aligner, Balancers and Tyre Changers) is 2 years. Our equipment is calibrated according to manufacturer's standards and intervals.Since our establishment, we are developing a reputation in the motor industry based on our client focus and demonstrated ability to speedily deliver top notch services without compromising quality.
Our emphasis is to deliver measurable value to our valued clients by continuously refining our operations.
Our workflow processes are designed to ensure jobs are done right first time.
We treat every job with the greatest regard to safety, no matter how small.
All our jobs are assigned to the right staff.
We use only the right tools and equipment, maintained to the highest specs.
We use only the best components.
Our staff is well trained.
We use only the best components.
Our machines are maintained and calibrated by qualified and experience technicians.
We have embraced technology as one of our competitive advantage. We have the right tools and equipment and only the best components/consumables are used to ensure quality service.
Flexible Opening Days and Hours for Business
We are open daily from 7am – 6pm (including weekends and public holidays from 8am – 3pm). Our customers have the option of "special arrangements" which is opening odd hours for tyres collection and fitment services.
We are committed to providing only quality products and services, sound and honest advice.
We promise to inspect your vehicle with you and give you an honest estimate of the work required and the estimated time required to get the job done.
We promise to treat your vehicle with care.
We promise to ensure all work is carried out in accordance with the best safety procedures.
We promise to keep you informed of any delays or complications.
We promise to examine all finished work with you before you leave our premises.
We undertake to offer competitive prices for all our services and products.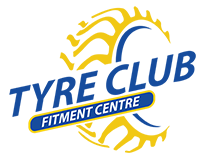 We aim to bring best tyre deals to